Details

Wednesday, 20 January 2016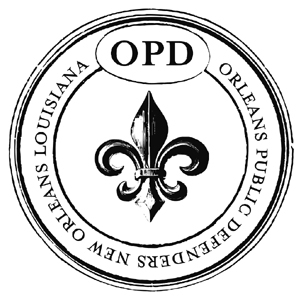 Louisiana's user-pay criminal justice system is inadequate, unstable and unreliable. Given the failings of our system, the lawsuit filed by the American Civil Liberties Union (ACLU) on January 14, 2016 comes as no surprise. The resource struggles of the Orleans Public Defenders Office (OPD) are evidence of how the user-pay system fails to protect poor citizens in our courts and fails to guarantee fairness in our criminal justice system.
Any kindergartner looking at our criminal justice system – particularly our system of public defense – can see it is unfair. While this lawsuit is not necessarily welcomed, OPD welcomes reform. It is our hope this lawsuit leads to lasting reform and a more fair, more just criminal justice system. We welcome the opportunity to have a real, engaged discussion on public defense funding reform moving forward.
Read more on the lawsuit at The New Orleans Advocate.
Details

Friday, 18 December 2015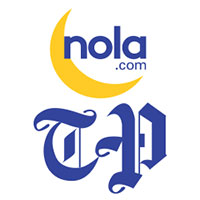 By Innocence Project of New Orleans' Director Emily Maw
What if Joseph Allen and his family had been too poor to hire a lawyer? What if, like almost 85 percent of New Orleanians who have a family member charged with a crime, they had to rely on the Orleans Public Defenders to represent Mr. Allen?
He was charged with 17 counts of attempted first-degree murder on Nov. 27 because police believed he was one of the Bunny Friend Park shooters. He was completely innocent, his lawyer quickly proved that, and he walked free last week. But because our public defenders are woefully underfunded and under-resourced, if he had relied on the Orleans Public Defenders (OPD), that staff would probably have been unable to do the investigation needed to prove his innocence. He would have been wrongly convicted and likely sentenced to spend the rest of his life in Angola.
Read more at nola.com.
Details

Friday, 11 December 2015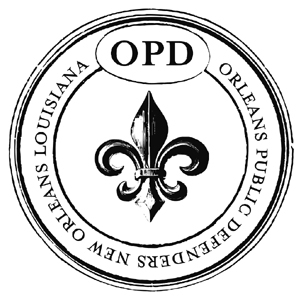 OPD announced this morning the office will begin refusing case assignments due to chronic underfunding. OPD's staff is now too under-resourced and overburdened to provide constitutional and ethical representations to many defendants in Orleans Parish. The office expects to begin refusing case assignments in mid-January 2016.
"Our workload has now reached unmanageable levels resulting in a constitutional crisis," said Chief Defender Derwyn Bunton. "As Chief Defender, I can no longer ethically assign cases to attorneys with excessive caseloads or those that lack the requisite experience and training to represent the most serious offenses."
Details

Wednesday, 09 September 2015
OPD Staff Attorney Tina Peng talks about the realities and struggles of a continued budget crisis.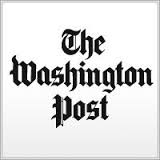 The Orleans Public Defenders are facing a million-dollar deficit as a result of statewide budget cuts. For a small office like ours, that's devastating. To avoid layoffs, the entire staff will see the equivalent of four unpaid weeks per year in furloughs, increased caseloads and a hiring freeze — and the submission to the Louisiana Public Defender Board of a plan to cut services to the people of New Orleans. We are already stretched thin: Our office represents 85 percent of the people charged with crimes in Orleans Parish but has an annual budget about a third the size of the district attorney's. The American Bar Association recommends that public defenders not work on more than 150 felony cases a year. In 2014, I handled double that.