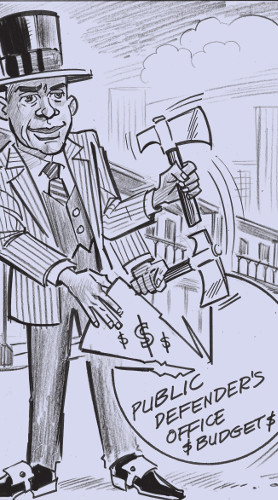 Details

Monday, 17 October 2016
by Chief Defender Derwyn Bunton for Verdicts Magazine
"What you accept is what you deserve." My clients and our communities do not deserve this unfairness and injustice, and I do not accept it.
"I'm taking this case because the judge threatened me with contempt if I did not." That is what I said in court to my client four months ago, a young African-American man in his twenties. His charge carries a mandatory life-in-prison-without-parole term (LWOP). The Orleans Public Defenders Office (OPD) was in the midst of service restrictions due to a lack of resources: hiring freeze, cuts to expert funding, case refusals and waitlists for representation. His case was initially refused by OPD.
"I know; I understand." Surprisingly and sadly, he understood and accepted what I told him. My client's understanding illustrates what poor people — particularly poor people of color — have come to expect from an unjust criminal justice system.
Details

Wednesday, 20 January 2016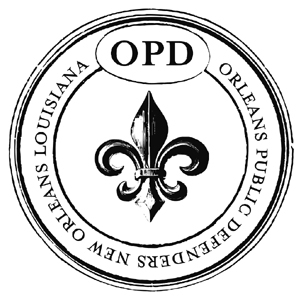 Louisiana's user-pay criminal justice system is inadequate, unstable and unreliable. Given the failings of our system, the lawsuit filed by the American Civil Liberties Union (ACLU) on January 14, 2016 comes as no surprise. The resource struggles of the Orleans Public Defenders Office (OPD) are evidence of how the user-pay system fails to protect poor citizens in our courts and fails to guarantee fairness in our criminal justice system.
Any kindergartner looking at our criminal justice system – particularly our system of public defense – can see it is unfair. While this lawsuit is not necessarily welcomed, OPD welcomes reform. It is our hope this lawsuit leads to lasting reform and a more fair, more just criminal justice system. We welcome the opportunity to have a real, engaged discussion on public defense funding reform moving forward.
Read more on the lawsuit at The New Orleans Advocate.