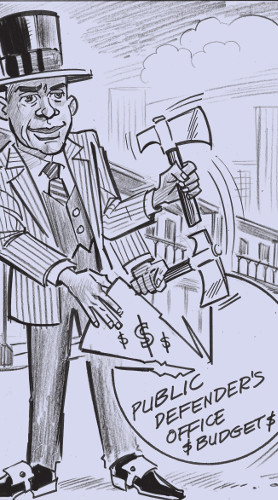 Details

Monday, 17 October 2016
by Chief Defender Derwyn Bunton for Verdicts Magazine
"What you accept is what you deserve." My clients and our communities do not deserve this unfairness and injustice, and I do not accept it.
"I'm taking this case because the judge threatened me with contempt if I did not." That is what I said in court to my client four months ago, a young African-American man in his twenties. His charge carries a mandatory life-in-prison-without-parole term (LWOP). The Orleans Public Defenders Office (OPD) was in the midst of service restrictions due to a lack of resources: hiring freeze, cuts to expert funding, case refusals and waitlists for representation. His case was initially refused by OPD.
"I know; I understand." Surprisingly and sadly, he understood and accepted what I told him. My client's understanding illustrates what poor people — particularly poor people of color — have come to expect from an unjust criminal justice system.