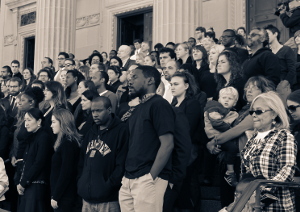 Day in and day out, our attorneys, investigators, client advocates, social workers and administrators fight for the rights and freedoms of our clients. However, unstable, unreliable and inadequate funding remains the greatest threat to public defense in New Orleans.
It takes a village to ensure justice remains and our clients have access to the services they need to access mental health treatment, substance abuse counseling, job training, housing and break the cycles of recidivism. Because of people like you, we can continue to protect Constitutional rights and fight unconstitutional practices in courts and jails.
Will you help us continue our fight for justice?
$50 pays for an hour service referral consulting with a client advocate or social worker.
$100 helps a client access much needed substance abuse treatment.

$250 helps end Debtor's Prisons ensuring Equal Protection.
$500 helps veterans and homeless receive medical and mental health advocacy and treatment.
$750 helps ensure poor people have access to a fair and just criminal justice system.
$2500 helps advocate for children and young people and secure crucial education and support services.
$5000 helps guarantee the 6th Amendment Right to Counsel.

We are committed to this city, its health and safety, and its citizens. It will take hard work from all of us, but must continue to grow and develop if New Orleans wants a commitment to justice and fairness.
With the generosity of people like you, our goal of a better New Orleans, a more just New Orleans, a more fair place to live and work, can be realized.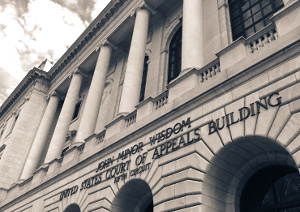 Vision:
OPD exists to provide the citizens of Orleans Parish with the highest quality client-centered legal representation in Louisiana's criminal and juvenile justice system. Our vision is to create a community-oriented defender office built upon the zealous defense of the poor and indigent while acknowledging the strengths of clients, families and communities. OPD acts to:
Protect the guarantees of the Louisiana and United States Constitutions and maintain adherence to the rule of law
Foster a more open and inclusive society by increasing access to and protection within the courts for the poor and indigent
Assist in the development and expansion of rehabilitation and alternative programs for clients and their families
Mission:
The mission of the Orleans Public Defenders Office is to provide each eligible client with client-centered legal representation of the highest quality – zealous, conscientious, caring, professional, ethical and skilled – whether in criminal, juvenile or municipal/traffic court.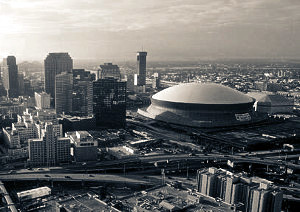 Pre-Katrina
OPD - then called the Orleans Indigent Defender Program (OIDP) - consisted of approximately 40 part-time adult felony lawyers, six part-time Traffic and Municipal Court lawyers and six part-time Juvenile Court lawyers. The office was funded largely by local fines and fees revenue, mostly from Traffic Court, with an approximate $2 million annual budget and governed by a local Indigent Defender Board selected by the Chief Criminal Court Judge.
Post-Katrina (2005-2007)
In the wake of a full criminal justice system failure in New Orleans, the existing board was revamped by then Chief Judge Calvin Johnson, an advocate for reform. This new reform- oriented board reorganized OIDP with the assistance of Ronald Sullivan, Harvard Law Professor and former head of the Public Defender Service of Washington, DC serving as executive counsel. OIDP was transformed into a fully-functioning office with a full-time staff. National recruitment began for highly- qualified and dedicated attorneys, training followed and vital office functions - pay scales, supervisory structures, support positions - were established.
By 2006, attorneys were assigned to clients at first appearance instead of courtrooms, creating the current vertical representation structure. And with a new name, OPD was born.
OPD Under Construction
Operating under a constant threat of contempt, the reform board pushed on while the Criminal District Court attempted to remove and replace them, prompting legal action. By August 2007, legislative reform passed (Louisiana Public Defender Act or Act 307) eliminating the local boards and creating the Louisiana Public Defender Board, a state executive agency with regulatory authority over all public defense statewide. The legislation also gave the Chief District Defender all powers formerly held by the local board. Christine Lehmann became the first acting Chief Defender under Act 307.
2007-09 marked a time of intense struggle for OPD. Externally, the court continued to fight reform, and OPD was critically understaffed. Inadequate funding, excessive caseloads and the enormity of the post-Katrina backlog of cases proved constant hurdles for a full restructure.
OPD Today
Since 2009, OPD has established Mission and Vision Statements, created attorney practice structures, developed staff evaluation systems, institutionalized the Special Litigation Division, created a Leadership Team and a Management Team, and increased funding to the office by approximately $3 million.
While still critically underfunded, OPD has come a long way in just a few years. With approximately 50 full-time attorneys, court support, client service specialists, social workers, investigators and more, OPD provides meaningful representation to its clients and is the benchmark for indigent defense in Louisiana.