Details

Published on

20 January 2016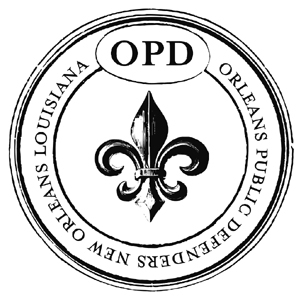 Louisiana's user-pay criminal justice system is inadequate, unstable and unreliable. Given the failings of our system, the lawsuit filed by the American Civil Liberties Union (ACLU) on January 14, 2016 comes as no surprise. The resource struggles of the Orleans Public Defenders Office (OPD) are evidence of how the user-pay system fails to protect poor citizens in our courts and fails to guarantee fairness in our criminal justice system.
Any kindergartner looking at our criminal justice system – particularly our system of public defense – can see it is unfair. While this lawsuit is not necessarily welcomed, OPD welcomes reform. It is our hope this lawsuit leads to lasting reform and a more fair, more just criminal justice system. We welcome the opportunity to have a real, engaged discussion on public defense funding reform moving forward.
Read more on the lawsuit at The New Orleans Advocate.
Details

Published on

18 December 2015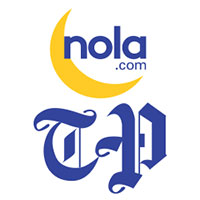 By Innocence Project of New Orleans' Director Emily Maw
What if Joseph Allen and his family had been too poor to hire a lawyer? What if, like almost 85 percent of New Orleanians who have a family member charged with a crime, they had to rely on the Orleans Public Defenders to represent Mr. Allen?
He was charged with 17 counts of attempted first-degree murder on Nov. 27 because police believed he was one of the Bunny Friend Park shooters. He was completely innocent, his lawyer quickly proved that, and he walked free last week. But because our public defenders are woefully underfunded and under-resourced, if he had relied on the Orleans Public Defenders (OPD), that staff would probably have been unable to do the investigation needed to prove his innocence. He would have been wrongly convicted and likely sentenced to spend the rest of his life in Angola.
Read more at nola.com.
Details

Published on

11 December 2015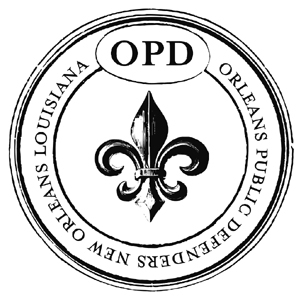 OPD announced this morning the office will begin refusing case assignments due to chronic underfunding. OPD's staff is now too under-resourced and overburdened to provide constitutional and ethical representations to many defendants in Orleans Parish. The office expects to begin refusing case assignments in mid-January 2016.
"Our workload has now reached unmanageable levels resulting in a constitutional crisis," said Chief Defender Derwyn Bunton. "As Chief Defender, I can no longer ethically assign cases to attorneys with excessive caseloads or those that lack the requisite experience and training to represent the most serious offenses."
Details

Published on

16 November 2015
New Orleans – The Orleans Public Defenders (OPD) announced the implementation of anticipated furloughs for all staff due to continued funding shortages. Today, criminal justice stakeholders were provided notice of the actual furlough days and subsequent closure of the OPD offices for 10 days beginning February 2016. No public defenders will be available in any court. Additionally, OPD will not staff first appearances in any courts. While the timeframe was not nearly as severe as feared, the 10 days will cause substantial delays within the criminal justice system.
"We did not make this decision lightly and we regret the problems this will undoubtedly cause for our clients and our community," said Chief Defender Derwyn Bunton, "but we simply don't have enough money to operate at full capacity. We have been warning decision makers about the potential fallout for some time now. No one should be surprised."
Details

Published on

10 November 2015
Public defense in New Orleans is at a critical crossroads. While the recent announcement of a $150,000 increase to our 2016 appropriation was a welcome renewed commitment to OPD, we still remain drastically under-funded and outresourced compared to other criminal justice entities and face a continued budget shortfall. This threatens our community's right to an open and honest, efficient and effective criminal justice system.
The Orleans Public Defenders play a critical role in protecting the rights and well-being of our community, reducing recidivism by connecting people to jobs and services, and ensuring our criminal justice system remains fair and just, especially for New Orleans' poorest and most vulnerable citizens.
We make our final case for equal justice before the New Orleans City Council Thursday morning. We are asking for your support. Attend our budget hearing. Call your council representative and Mayor Landrieu to demand full funding for OPD and parity within our criminal justice system. If you haven't yet, please sign our petition.
The current funding crisis is brought about in part from systemic, structural underfunding; budget cuts by the state; and declining local revenue. And while the City of New Orleans provides direct support for OPD, our appropriation is one-sixth of the support provided to the District Attorney's office – and even less when compared to other criminal justice agencies. While OPD handles 85% of all criminal cases in New Orleans, OPD's budget remains just one-third the budget of the District Attorney's office.
To create and maintain a public defense system that contributes to the goals of the city's criminal justice policy – reducing over-incarceration, connecting the poor and mentally ill with services and jobs, advocating for the rights of incarcerated people to receive services and treatment that will reduce recidivism – then the City of New Orleans must play a more significant part in funding public defense.
New Orleans can do better. New Orleans must do better if we are to continue the strides already made toward meaningful criminal justice reform.
Thank you for your continued support.

Derwyn Bunton, Chief Defender